Choctaw's Yukon Copper Penny ** MH61, MNH4, MNHF, HTHF, WCX, OS
​Rippling Run Allie Allie In Free *** QAA, MH, WCX​
Golden Retriever Pups Born April 26, 2016


Looking for Drive, Focus and Trainability?
Sire: FC/AFC Glenhaven HTRS MN Baronet MH OS FDHF
Dam: HRCH Terlingua's Mustang Sally MH WCX



Allie

jumped into the Field Trial game by placing 3rd in her first Derby at exactly 12 months of age making the National Derby List. She then received a Derby Jam and a Derby Reserve Jam before stepping right into a Master Hunt Test.

She finds the hunt tests very, very exciting with birds falling close in her face compared to 300-400yds. in Derby Trials! At her very first difficult Master test, third series, the very last bird dropped into the water off the dike, 15 feet in front of her….all her control left!! But, then the next 6 tests in a row were passed with no problem and she earned her Master Hunter title at 26 months of age at Presque Isle Retriever Club of Erie, PA. To date, she has passed 12 hunt tests.

Allie has been completely amateur-owner, trained and handled, and I am constantly in awe of her talent! She is one exciting, fast little girl with such desire, drive and intelligence, weighing 52# and 21" tall. ​Allie runs on blinds as hard as she does on marks, and if it is possible, runs back to me faster than going out! Starting out in Qualifying trials, she received a Jam, Reserve Jam and 3rd Place. The next year, 2015, she ran a terrific Qualifying and received her QAA status. So very proud of her!
​​​​​
Please follow this link for a complete pedigree:

Allie and Copper
Contact my e-mail at pegwillbond@yahoo.com or in Ohio 440/541-6853 440/541-6853
​Member of: Golden Retriever Club of America and ​Presque Isle Retriever Club​​
​​Compete health clearances listed below. Note both

Allie and Copper have an Excellent hip rating

. These pups will be team players with excellent temperament, combining natural talent of marking ability, focus, and drive. Pups will have first shots, wormed, dew claws removed, socialized, early neurological stimulation.

WORKING HOMES ONLY!!! Ready for new homes mid June!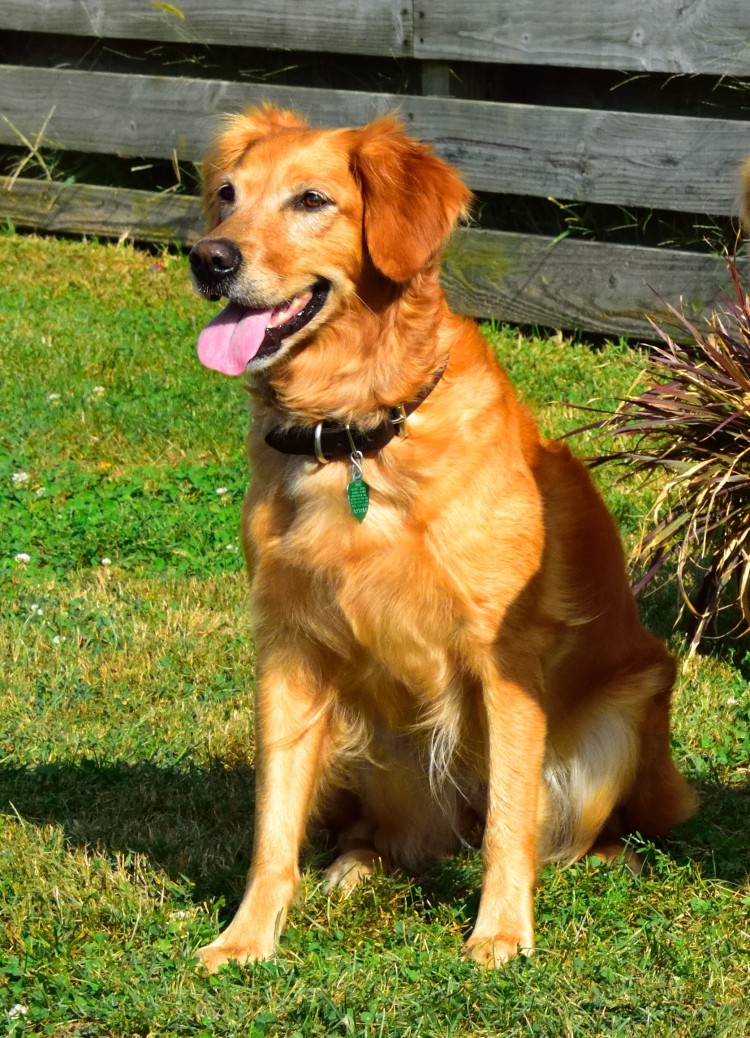 Scroll down for more pictures!

Sire: Buckshot's Yukon Bontonbeau MH MNH3 HTHF WCX **
Dam:Choctaw's Penny Lane JH



Copper

is a

Master National Hall of Fame

and a

Master Hunt Test Hall of Fame

member,

AND

is also the

son of a Master National Hall of Fame and a Master Hunt Test Hall of Fame Golden

who is alive and well at 15 years old! In a five generation pedigree there are 11 of the old great Field Dog Hall of Fame Goldens, such as FC AFC Tangelo's Side Kick, FC AFC Chief Sands, Dual CH AFC Tigathoe's Funky Farquar, AFC Glenhaven Devil's Advocate UDT MH WCX OS FDHF.

Copper is a 10 year old male with a wonderful Golden temperament getting along with all - both canine and human.
​He has proven himself in the field on many hunting trips for ducks, geese and pheasants. He has inherited all the birdiness, water attitude and trainability of his ancestors.

Copper entered the MNHFHall of Fame in 2013; HTHF in 2015. He marks well; being a team player on blinds. He has been designated a GRCA Outstanding Sire, with his offspring doing well in all working homes..agility, obedience, field.

"Copper's performance at the National was almost flawless. His third Master National pass put him in the Hall of Fame, where he joins his sire, Buckshot's Yukon Bontonbeau MH MNH WCX" (quoted by Brian Hartfield, Webshire Kennels from

Golden Retriever News

5/13).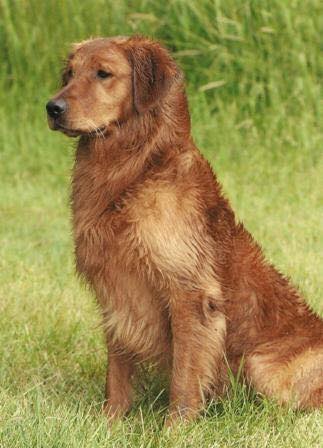 Dam: SR68152907 ALLIE
DOB:5/31/2011
HIP:GR-109697E29F-VPI
ELBOW: GR-EL30130F29-VPI
HEART: GR-CA24596/27F/C-PI
CERF: GR-EYE2761/51F-VPI (2015)
Normal/Clear for prcd-PRA
Normal/Clear for GR_PRA1
Normal/Clear for GR_PRA2
OptiGen-Ichthyosis Carrier

Sire: SR28863501 COPPER
DOB: 8/13/2005
HIP: GR-93846E25M-PI
ELBOW: GR-EL16613M25-PI
HEART: GR-CA18305/58M/C-PI
CERF: GR-EYE7082/114M-VPI
prcd/PRA GR-PRA142/37M-PI
PRA 1 normal clear
OptiGen-Ichthyosis-Clear
Thyroid GR-TH2233/80M-VP

Allie had a litter of 9 pups that will be 2 yrs. old in June 2016. They are all doing well in agility and field!